Residential Exterior Painting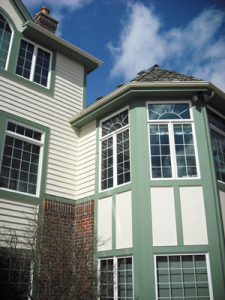 The exterior of your house is the first thing you and other people notice about your home. Constant exposure to the elements can make your exterior look old and faded, if you don't keep up with periodical maintenance of your exterior you can expose yourself to more significant problems later on.
At Superior Paint and Plaster we recognize that surface preparation is the single most important factor in determining the longevity of any paint job. We spend a significant amount of time at surface preparation before any paint is applied so you know your new paint will look beautiful for years to come. We can take care of minor carpentry repairs and replace damaged and rotting wood as well as caulking and window glazing. We also offer various handyman services for other problem areas. We will give your house a thorough inspection for any problem areas before an estimate is written so there are no surprises once the work has started. The price we quote is the price you pay, period.
Your homes exterior is a reflection of you, make a good first impression! Our goal is to help you realize your vision for your homes exterior as well as repair and protect your home and give you a quality paint job that will last. Our systematic approach to exterior painting and meticulous attention to details will provide you with the experience and expertise you expect from a professional painting contractor. See for yourself why we are "Superior".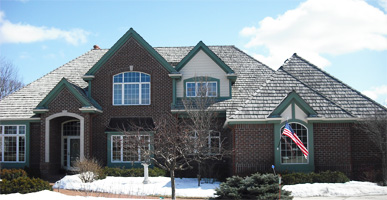 Here are some reasons our residential customers love us:
Experience – We have over 35 years of experience with a variety of different painting projects. This experience ensures your painting project will be of the highest quality.
Craftsmanship – Our painters do extensive prep work, and deliver craftsman quality painting, we use top quality materials and offer environmentally friendly options. We offer a written warranty and will go the extra mile to deliver quality work that will last.
Dependability – Our free estimates are personalized for your home and schedule so you know what to expect and when to expect it. We will show up and finish on time, do quality work, and not go over budget. Our communication policy is to return all calls in a timely manner so we are available to you at any time to discuss your painting project.
Locally Owned – We live and work in the same community you do, as area residents and business owners, we care about growing the community. Making neighborhoods beautiful one house at a time.
Insured – You shouldn't have to wonder if you're covered in case there is an incident on-site. We carry a $2,000,000 insurance policy for your protection.
Project Gallery: