Drywall Repairs
Eventually even the best-built houses will develop a few cracks due to settling, usually around doors and windows, or maybe you have holes in your walls due to electrical repairs, plumbing repairs or water damage.
Drywall is relatively simple to install and easy to repair. It's also easy to repair badly, which can leave a lumpy mess that declares "shoddy" to anyone who enters the room.
The craftsmen at Superior Paint and Plaster are experts in drywall repair and restoration. We have experience with a variety of different drywall repair projects, from patching holes, crack repairs to matching textures, we've done them all! This experience insures the job will be done right the first time at the highest quality.
Drywall repairs can be a big dusty mess, our experienced drywall craftsmen will cover your floors and baseboards to maintain a clean working environment to leave the smallest footprint possible while working on your project. Getting your life back in order quickly with beautiful new walls is our primary goal.
Call Today for your free drywall repair quote — 414.975.0471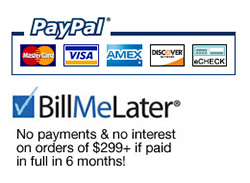 Call us today!
Jeff Seifert
414.975.0471
Superior Paint and Plaster
Waukesha, WI 53186
Insurance certificate and references available upon request.
Our Service Area:
• Waukesha
• New Berlin
• Hartland
• Delafield
• Pewaukee
• Brookfield
• Milwaukee
• Greenfield
• Mukwonago
• Muskego
• Shorewood
• Genesee
• Big Bend
• Wales
• Oconomowoc
If you don't see your area listed,  please call.
Services Offered:
• Exterior Painting
• Interior Painting
• Wood Finishing
• Pressure Washing
• Venetian Plaster
• Plaster Repair
• Decorative Painting
• Crown Molding
• Custom Woodwork
• Drywall Repair
• Coved Ceilings
• and more . . .