Italian Venetian Plaster
Authentic Italian Venetian Plaster
We specialize in decorative plaster wall finishes using only the finest authentic Italian lime plasters imported directly from Italy. With authentic Italian lime plaster you can now bring to your home or business an unmatched level of beauty, elegance, and sophistication.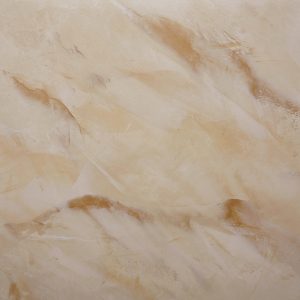 We offer different styles and techniques to compliment any decor, whether you prefer the polished brilliance of "Stucco Veneziano", cool elegant Marmorino, or heavily textured plaster with an "old wall" feel, Superior paint and Plaster's trained artisans can bring it to your walls and ceilings. Superior Paint and Plaster's artisans, with an extensive range of artistic talents, are trained in the centuries-old techniques of Italian plaster application. Our Finishes Are Not Faux Paint but rather a true stone veneer with a natural beauty and lifetime performance. Italian lime plasters have the ability to transform any wall or ceiling into a one of a kind work of art. Enjoy browsing through our selection of imported Venetian plaster and Italian plaster and be inspired!
Natural Lime Plaster vs Synthetic Plaster
A lot of the major paint manufactures and big box home improvement centers sell their own version of a engineered synthetic plaster that they call "Venetian Plaster". These plasters can be made with a variety of material including acrylics, polymers, resins, petroleum products and sometimes cement and chemicals. They are made to "look" like the authentic plasters but do not offer the life and benefits of lime plasters. Artificial plaster is like thick paint, and usually dries with little to or no depth which makes it difficult to copy the look of natural plasters, While synthetic Venetian plasters made by various paint manufacturers may look somewhat similar to the real thing at first, it's been our experience that these synthetics will ultimately fade and become "tired" looking over time. This is similar to the way painted walls will fade and lose their fresh look after a few years. A good analogy is a linoleum floor versus real stone tile, linoleum may look close to stone tile from a distance, but which one would you rather have on your floors? Cheaper synthetics quite simply do not deliver the look or longevity of higher-quality products.
History of Plaster
Lime plaster is one of the oldest building material known to man. Used as early as 900 BC by ancient Egyptians to decorate the palaces, temples and tombs of the pharaohs. It was later adapted by the Roman empire who valued it for it's durability and anti mold-mildew properties as well as it's natural beauty. Plaster in one form or another was used almost everywhere in the ancient world. It was during the Italian Renaissance that Venetian Plaster or "Stucco Veneziano" was developed and refined. Used primarily on the surfaces of buildings in Venice, where due to being built over water, it was necessary to keep them as light as possible. A new finish was developed that resembled marble but was much lighter. A thin veneer of slaked lime putty mixed with marble, quartz or kaolin, and colored with pigment is applied to walls or ceilings in multiple translucent layers by skilled artisans. Today most experts prefer to call Venetian plaster a "technique" or "style" rather than a product. The plaster is applied in a variety of ways to produce elegantly mottled wall and ceiling treatments like those found in what is now northern Italy and many Mediterranean countries. Although some Venetian Plasters are polished or "burnished" to a sheen, It is through the artisan's creativity and the refinement of technique that many different effects and sheens can be achieved, from matte "old world" to the highly polished Stucco Veneziano, Venetian plaster will turn an ordinary wall or ceiling into a one of a kind work of art.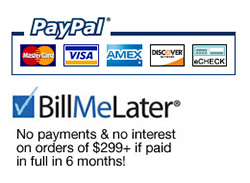 Call us today!
Jeff Seifert
414.975.0471
Superior Paint and Plaster
Waukesha, WI 53186
Insurance certificate and references available upon request.